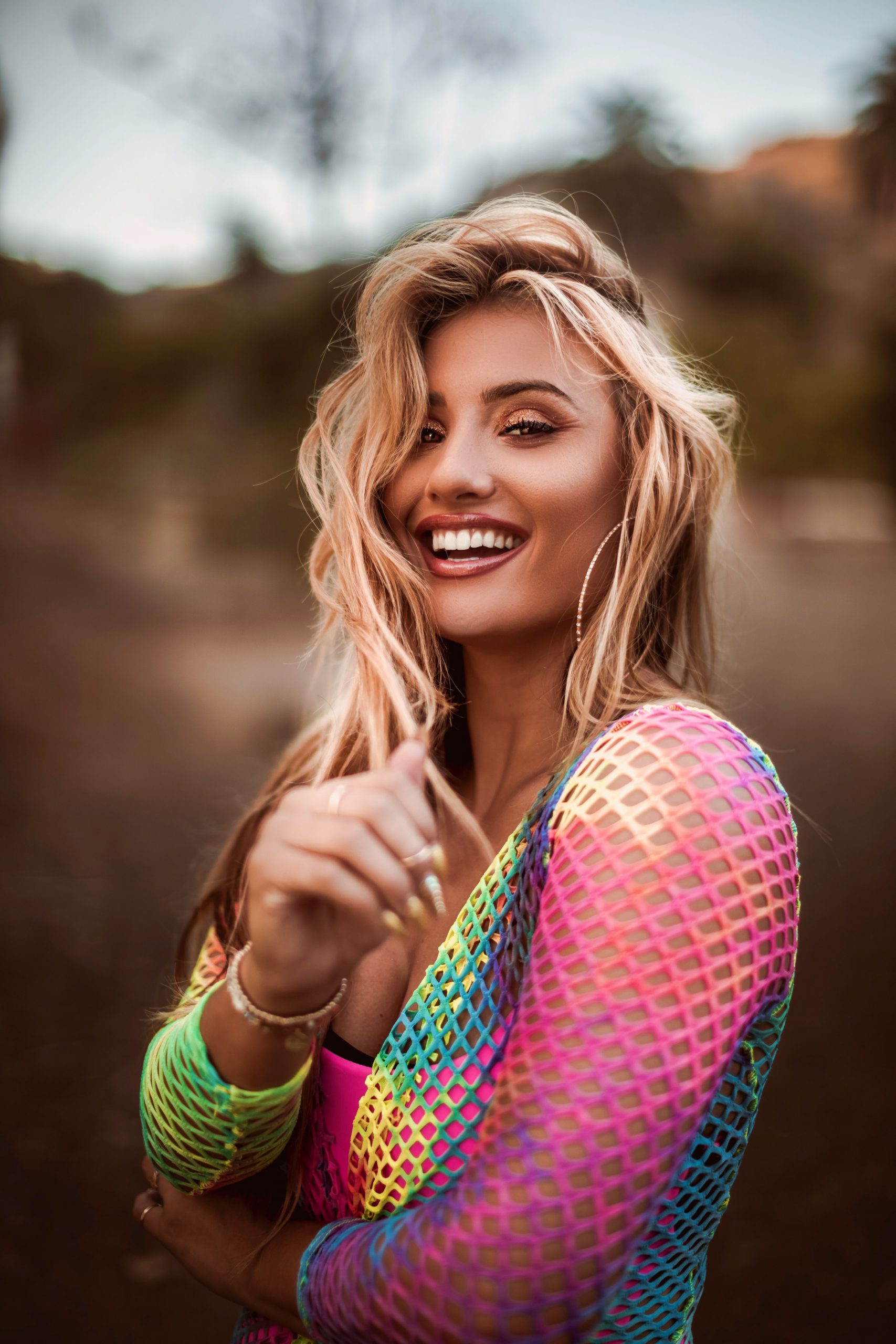 Enduring artists not only entertain, but they also Empower
Award-winning singer, songwriter, dancer, actress, social media force, and philanthropist Montana Tucker empowers from every angle. Whether speaking to a staggering online following of millions, performing alongside A-list superstars, starring in film and television projects, or lighting up original music of her own, the South Florida-born multi-talent engages, enlivens, and enchants audiences no matter what she does. With millions of streams and views and high-profile nominations such as "Social Star" at the 2020 iHeartRadio Music Awards to her credit, she remains primed to make a global impact with her debut for Mr. 305 Records—the label founded and run by GRAMMY® Award-winning international icon, Pitbull.
As the songstress organically attracted a fervent fanbase online, her Instagram videos regularly cracked over 1 million views with unprecedented engagement. In 2020, she serves up her first proper single, "Hola." Over swaggering horns, her saucy delivery swings towards a flirty, fun, and fiery chorus, "He turned to me and he said, 'Hola'…it all started with an 'Hola'." Montana's undeniable charisma and powerhouse voice take center stage as she welcomes everyone to say, "Hola."
Montana ignited her career at just eight-years-old by modeling in commercials for the likes of BMW before going on to dance for Ashanti and Ashlee Simpson. She made her debut as an artist by contributing "Ain't No Stressin" to the Original Soundtrack album for the blockbuster Step Up 2: The Streets. Additionally, her track "Candy Swirl" popped up in a key sequence of and on the soundtrack for Bring It On 5. She teamed up with Flo Rida on the hit "Turn It Up" and went on to open for everyone from Ciara to Lil Wayne. She starred in a short film entitled Connie + Consuelo and the Multiple Daytime Emmy Award-winning digital drama series The Bay, as well as hosted the Streamy Purpose Awards.